September is Hunger Action Month! Learn how you can join the fight to end hunger below.
Your voice is powerful! Learn more about our policy priorities below and see sample messaging that you can use to email, call, and tweet your support of Kentuckians facing food insecurity.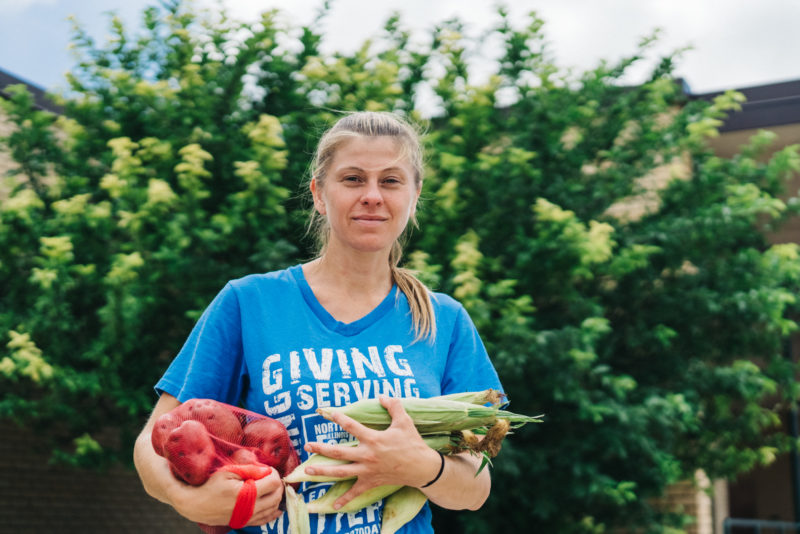 Support a strong Farm Bill
The Farm Bill is a large federal package that gets passed every five years and is set to expire in 2023. Part of the Farm Bill is the Nutrition Title, which includes vital programs to fight hunger like the Supplemental Nutrition Assistance Program (SNAP), The Emergency Food Assistance Program (TEFAP), and the Commodity Supplemental Food Program (CSFP). Each of these programs are fundamental to providing food access to hungry Kentuckians.
SNAP is the largest feeding program in the country. For every 1 meal provided by a food bank, SNAP provides 9. SNAP gives its recipients the agency to choose food that best suits their individual needs while supporting the local economy. SNAP protects our most vulnerable neighbors: in Kentucky, 73% of SNAP households have children and 36% have at least one elderly or disabled recipient.
TEFAP and CSFP are critical to Kentucky food banks. Over 20% of the food distributed by food banks is provided by TEFAP. Last year, TEFAP provided 1 billion meals nationally and 15.8 million meals in Kentucky alone. Kentucky has one of the highest rates of older adult and senior food insecurity, and CSFP provides nutritious food to adults over 60.
Take Action
Make noise on social media using the sample tweets below:
The #FarmBill governs many nutrition and agriculture programs that work in tandem with organizations like @FeedingKY

to assist our neighbors facing hunger.

📢 Federal programs like #TEFAP and #SNAP help families & individuals in every congressional district across the U.S. access the food they need. Congress can help ease the strain & stress of hunger by increasing #TEFAP funding and strengthening #SNAP in the #FarmBill.

The 2023 #FarmBill is a chance to change the face of hunger in this country. Congress must: 

➡️

Increase TEFAP funding 

➡️

Support and strengthen SNAP
September is Hunger Action Month
Nearly 13% of Kentuckians are food insecure. This Hunger Action Month, help us end hunger by asking Congress and Kentucky legislators to support policy to increase food access.
Ask Congress to pass a strong Farm Bill. Contact your Senators and Representative and ask them to pass a Farm Bill that includes increased  TEFAP funding and strengthening SNAP.
Tell Kentucky legislators to increase funding for Feeding Kentucky's Farms to Food Banks program. The Farms to Food Banks Program supports farmers and hungry Kentuckians by purchasing fresh produce from local farmers which is then distributed at one of the 7 food banks serving Kentucky. We are asking the Kentucky State Legislature to increase our annual funding to $1.2 million in order to expand this program to include protein in addition to produce. Contact your state legislators and let them know you support the Farms to Food Banks program and ask them to support a budgetary increase.
Support the expansion of school meals. 1 in 6 Kentucky kids are food insecure, and for many children, school meals are the only meals they will eat throughout the day. Tell your state legislators that you support Feeding Kentucky's efforts to remove barriers to school meals.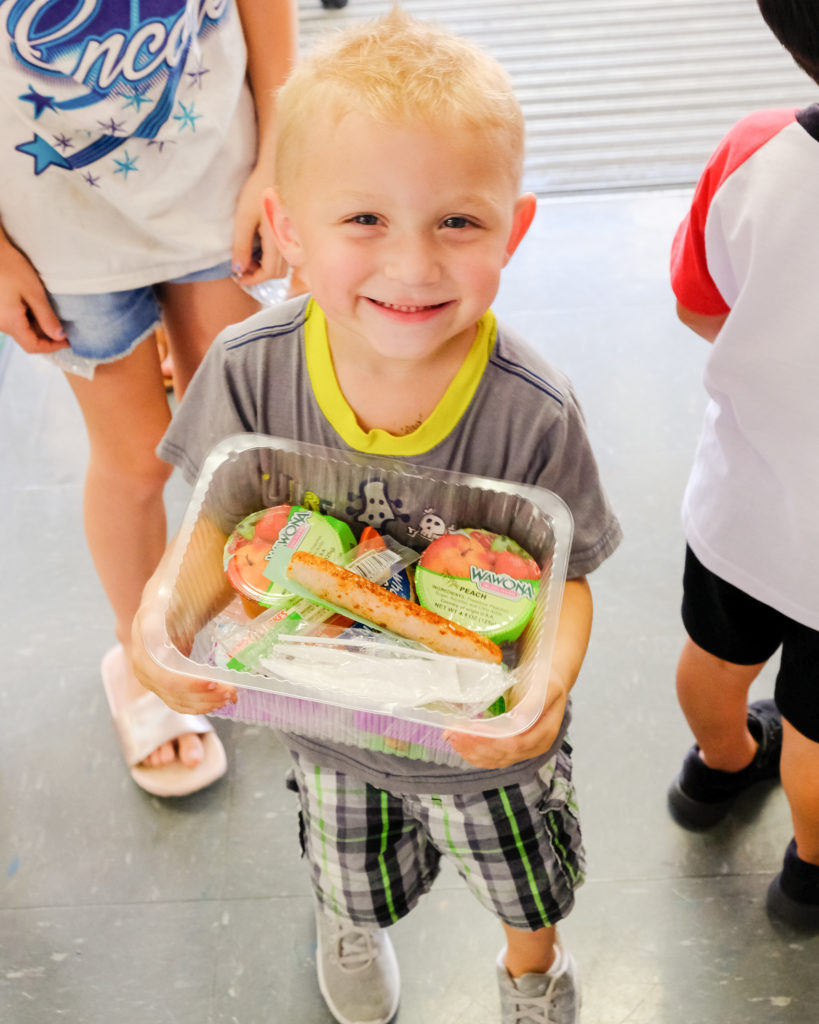 Take Action
Make noise on social media using the sample tweets below:
September is #HungerActionMonth. Join the movement to #endhunger: donate, volunteer, or use your voice to help ensure everyone has access to the nutrition food they need to thrive. @FeedingKY
Did you know that 13% of Kentuckians are food insecure? This September during #HungerActionMonth, join the movement to end hunger by volunteering, donating, or advocating @FeedingKY