Kentucky Cheese Cares is an initiative that began in October 2020 to increase access to dairy products while supporting Kentucky dairy farmers. It allows Kroger customers to purchase locally made, quality cheese while supporting the mission of Feeding Kentucky. When you purchase Wildcat Mountain Cheese or Harvest Moon Cheese from one of the participating Kroger stores, 50 cents will be donated to Feeding Kentucky.
Participating Dairy Producers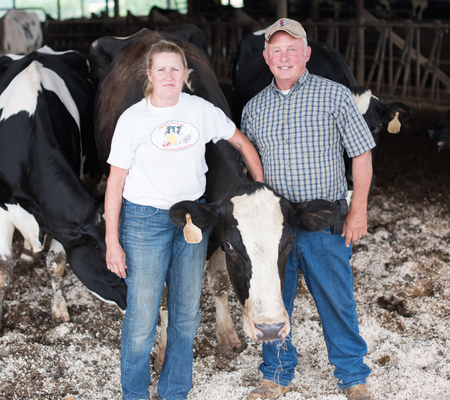 Harvest Moon Cheese from Harvest Home Farm and Dairy is owned and operated by Robert & Angela Klingenfus. Their farm is in the heart of Oldham County and has been in operation since 1972.  Their herd consists of Holstein and Jersey cows known for making excellent cheese because of the high content of butterfat they produce. Learn more.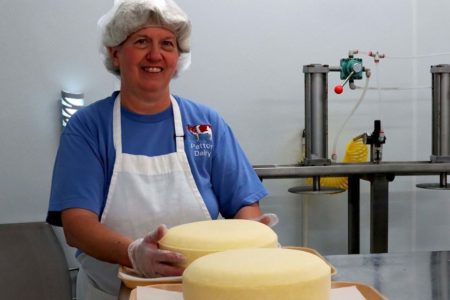 Clara Patton of Wildcat Mountain Cheese handcrafts a variety of flavorful farmstead artisan cheeses, each with its own unique flavor profile. Ronnie and Clara Patton began making artisan farmstead cheese in 2014 when Clara, who is a self-taught cheesemaker mastered the art. The third-generation dairy farmers from Laurel County reside in East Bernstadt, KY. Learn more.
Available Cheese Varieties
Kentucky Cheese Care varieties offered in the Dairy Section at participating Kroger Stores are:
Harvest Moon Jalapeno Cheese
Harvest Moon Swiss Cheese
Harvest Moon Mild Cheddar Cheese
Wildcat Mountain Gouda
Wildcat Mountain Garlic Pepper Cheddar
Wildcat Mountain Colby


Participating Kroger Locations
Currently, these six varieties have been placed in over 50 Kroger locations across the state. Look for these offerings in the Dairy Case or if you don't see them, ask the store where to find them.
Taste the Difference. Make a Difference.