Hunger is closer than you think.
Children and adults face hunger in every community across Kentucky. Your neighbor, child's classmate, or even a coworker may be struggling to get enough to eat.
Hunger can affect people from all walks of life. Many Kentuckians are one job loss or medical crisis away from food insecurity – but some people, including children and seniors, may be at greater risk of hunger than others.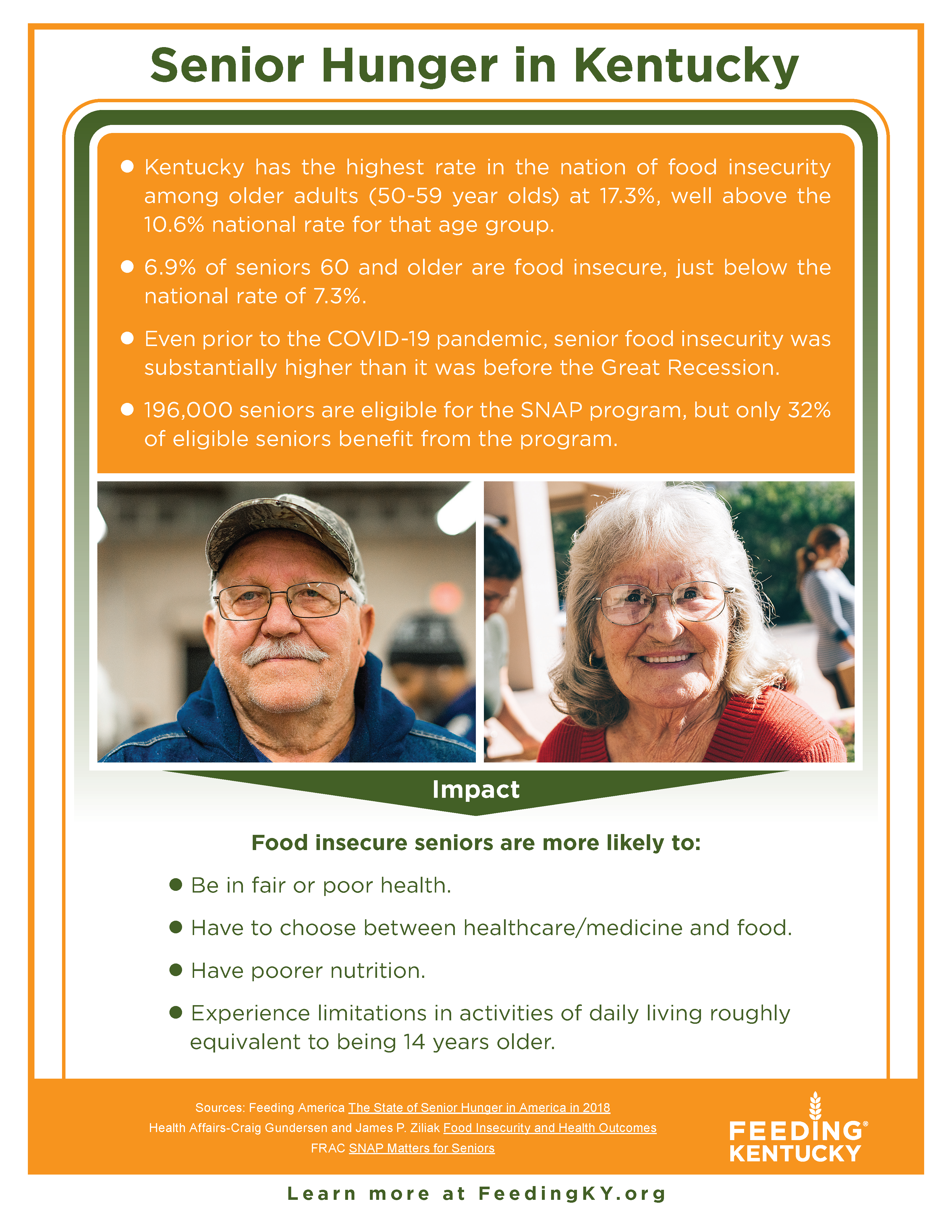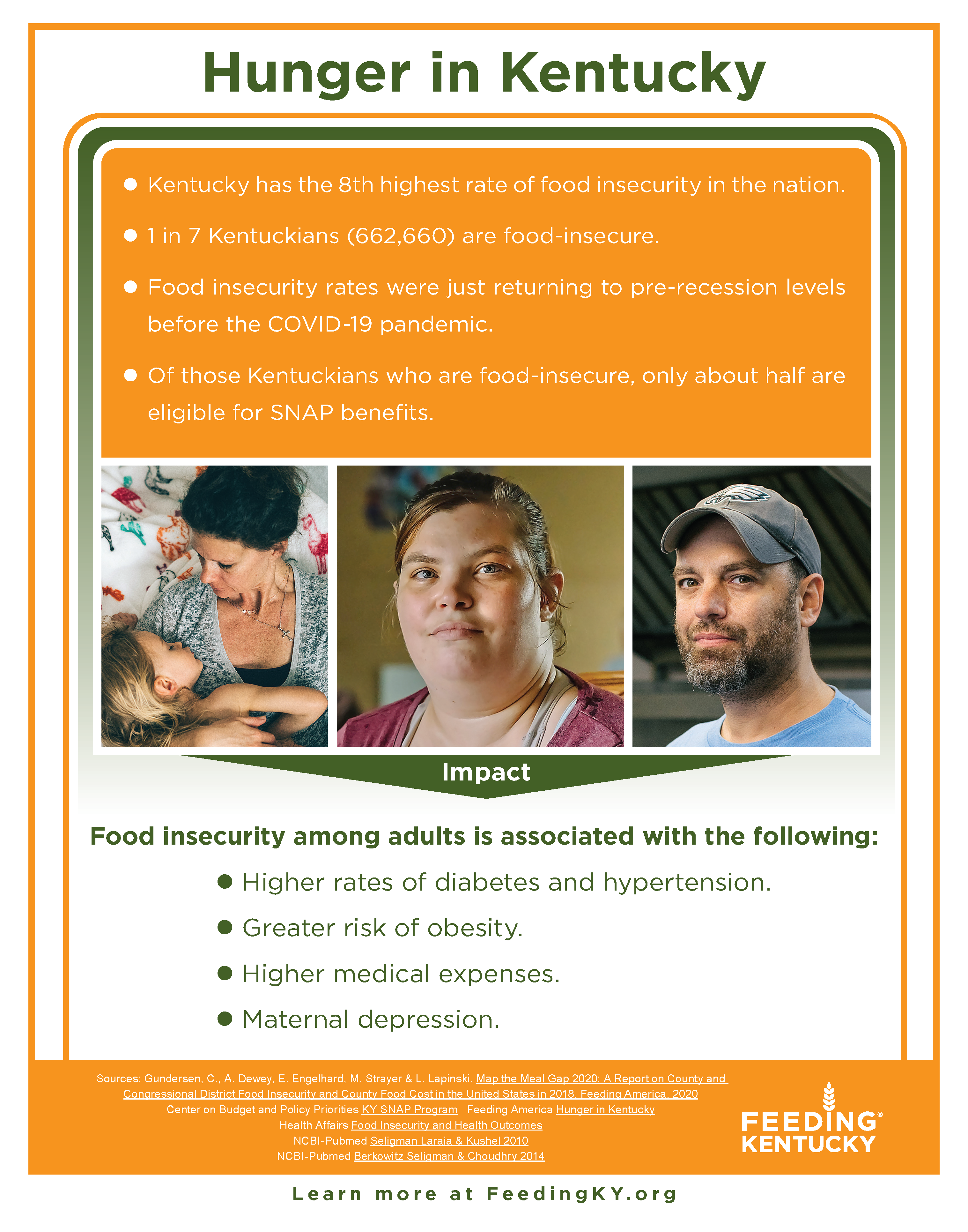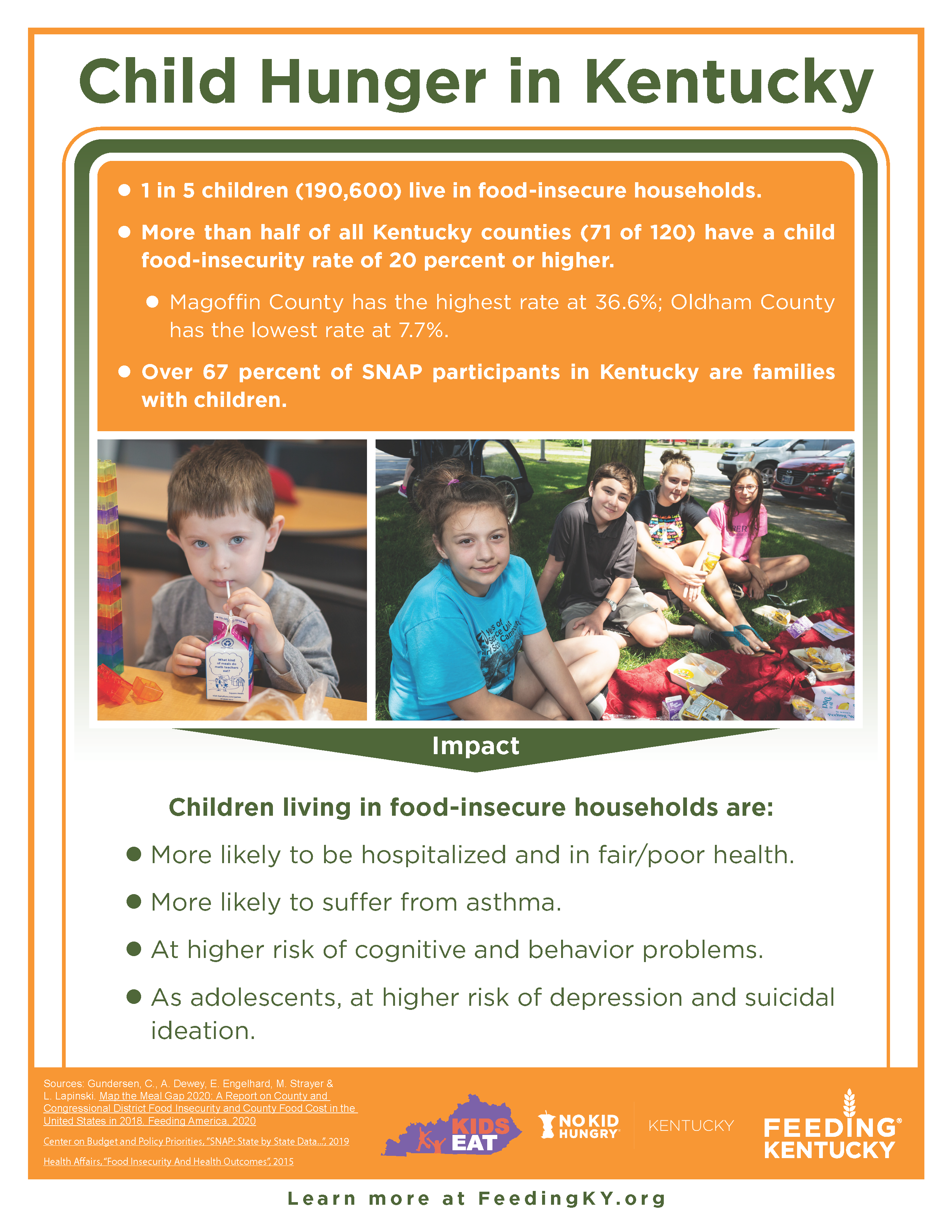 Get more facts on hunger through these resources: