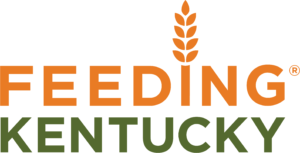 OUR MISSION
Our mission is to end hunger, in collaboration with Kentucky's Feeding America Food Banks and partners, through advocacy and resource development.
PRESS ROOM
Sarah Vaughn
Every year, families gather around their tables to celebrate Thanksgiving by sharing a home-cooked meal, baked with love. It's a wonderful chance to see family and friends who live near or far and be reminded of the importance of having an attitude of gratitude.
Sarah Vaughn
LEXINGTON, Ky. — Kentucky food pantries have more space to store perishable food thanks to $40,000 in grant money. The U.S. Department of Agriculture and Kentucky Department of Agriculture partnered with Feeding Kentucky and distributed the funds to its seven-member food banks. (more…)
Sarah Vaughn
FRANKFORT, Ky. (WKYT) – September is Hunger Action Month.
To kick it off, Feeding Kentucky and state leaders gathered at the Capitol Monday to talk about their efforts to fight hunger.
Right now, the front lawn at the Capitol is covered in orange and white flags. Each orange one represents 500 hungry adults. Each white one represents 500 hungry children.