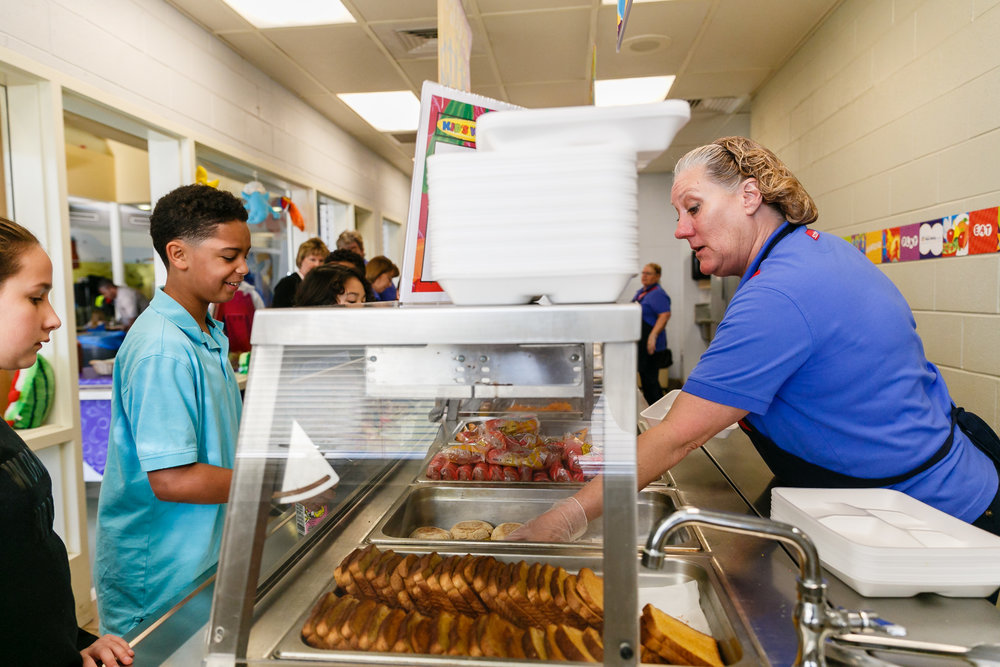 No Kid Hungry Kentucky 2022 Grant
 The No Kid Hungry Kentucky Grant Opportunity will provide funding to school districts to maximize the child nutrition programs and other emergency food programs to ensure children and families have access to healthy meals at school and at home during the school year and/or summer months.
No Kid Hungry knows that school districts play an essential role in ensuring students receive nutritious meals to learn, grow, and thrive to reach their full potential. These flexible grants will allow school districts across Kentucky to respond to the growing needs and emerging opportunities to provide meals and resources to kids and families.
SY20-21 Back to School Meal Service Toolkit
This Back to School Meal Service Toolkit has been designed to help you plan for the 2020-20201 school year as we continue to navigate the coronavirus pandemic. This comprehensive toolkit offers tips for beginning the planning process and explains the nationwide waivers available. For those districts looking for support with financial recovery, it offers information about FEMA Public Assistance Grants, CARES Act funds and other strategies for increasing revenue and avoiding further debt. Lastly, the toolkit dives into details about meal service models—both for meals consumed at school and meals taken to-go. A number of other resources are embedded within the toolkit.
Ready, Set, Breakfast, Go!
This toolkit series is designed to help with the launch and implementation of alternative breakfast models within schools in Kentucky. Resources are available within these toolkits to help school nutrition directors and other breakfast advocates with all aspects of the implementation process. There are several different ways to provide breakfast in your school, all of which have the potential to increase breakfast participation when combined with providing traditional breakfast before the school day.
Every school is unique. Explore the different options and find which program works best with your school.
Breakfast Before the Bell Programs
Breakfast Before the Bell means breakfast is provided to children before the instructional day has officially begun. These breakfast models include:
Breakfast After the Bell Programs
Breakfast After the Bell means breakfast is provided to children after the instructional day has officially begun but does not prohibit schools from also providing breakfast before instructional day begins. These breakfast models include: