Board
Feeding Kentucky is guided by a board of directors comprised of representatives of each of the 7 member food banks. They have over three decades of combined experience providing leadership to secure and distribute food to feed struggling Kentuckians, including program management, fiscal oversight, fundraising and advocacy efforts. The board meets bi-monthly to review financial reports, programmatic reports, and discuss progress made towards strategic plan goals.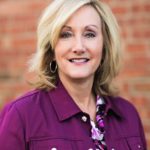 Jamie Sizemore (Chair), Executive Director of Feeding America, Kentucky's Heartland
313 Peterson Drive
Elizabethtown, KY 42701
(270) 769-6997
jsizemore@feedingamericaky.org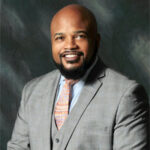 Vincent James (Vice-Chair), Executive Director of Dare to Care Food Bank
5803 Fern Valley Road
Louisville, KY 40228
(502) 736-9409
vincent.james@daretocare.org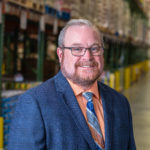 Michael Halligan (Treasurer), CEO of God's Pantry Food Bank
1685 Jaggie Fox Way
Lexington, KY 40511-1084
(859) 255-6592
mhalligan@godspantry.org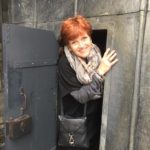 Cynthia Kirkhart (Secretary), Executive Director of Facing Hunger Foodbank
1327 7th Avenue
Huntington, WV 25701
(304) 523-6029
Cyndi@facinghunger.org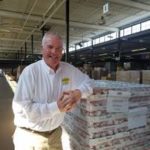 Kurt Reiber, President & CEO of Freestore Foodbank
1141 Central Parkway
Cincinnati, OH 45202
(513) 482-4500
kreiber@freestorefoodbank.org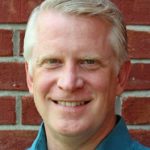 Glenn Roberts, Executive Director of Tri-State Food Bank
2504 Lynch Road
Evansville, IN 47711
(812) 425-0775
glennroberts@tristatefoodbank.org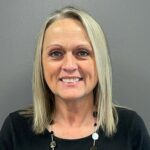 Angela Jewell, Food Bank Coordinator, Purchase Area Development District
1002 Medical Drive
Mayfield, KY 42066
(270) 251-6141
angela.jewell@purchaseadd.org


Staff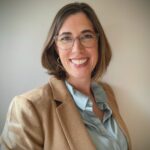 Melissa McDonald
Executive Director
(859) 559-7674
melissa@feedingky.org
Melissa comes to Feeding Kentucky with two decades of working in the public health and human services sector. Her career embodies a commitment to advocating and improving health and wellness for all people. She most recently led all fundraising efforts for Brighter Bites, a national non-profit providing children and families with nutrition education and fresh fruits and vegetables. Melissa also worked for many years with The Alliance for a Healthier Generation, a national nonprofit working with schools, youth-serving organizations, businesses, and communities to empower kids to develop lifelong healthy habits, including serving as the Kentucky program lead providing technical assistance to school nutrition leaders, physical educators, and community organizations.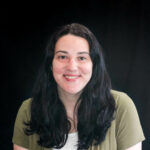 Sarah Vaughn
Programs Director
(502) 699-2656, extension 103
sarah@feedingky.org
Sarah has been an employee of Feeding Kentucky since fall 2015 and currently serves as director of the Farms to Food Banks program. She is a 2014 graduate of Berea College, where she majored in Child and Family Studies and minored in Agriculture and Natural Resources.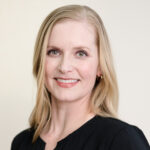 Adrianne Gleeson
Accountant
(502) 699-2656, extension 106
adrianne@feedingky.org
Adrianne joined the Feeding Kentucky team in 2022 as an Accountant. Adrianne has full scope accounting and human resources experience in both government and the private sector. She is a former CPA, and Professional in Human Resources; and is currently a Gallup Certified Strengths Coach. Adrianne lives in Lexington, KY.