Board
Feeding Kentucky is guided by a board of directors comprised of representatives of each of the 7 member food banks. They have over three decades of combined experience providing leadership to secure and distribute food to feed struggling Kentuckians, including program management, fiscal oversight, fundraising and advocacy efforts. The board meets quarterly to review financial reports, programmatic reports and discuss progress made toward strategic plan goals.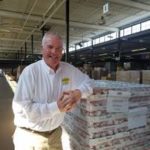 Kurt Reiber (Chair), President & CEO of Freestore Foodbank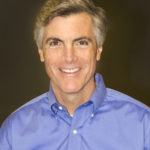 Brian Riendeau (Vice Chair), Executive Director of Dare to Care Food Bank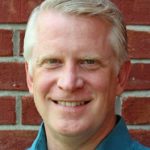 Glenn Roberts (Treasurer), Executive Director of Tri-State Food Bank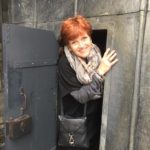 Cynthia Kirkhart (Secretary), Executive Director of Facing Hunger Foodbank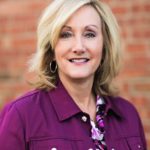 Jamie Sizemore, Executive Director of Feeding America, Kentucky's Heartland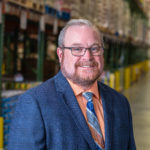 Michael Halligan, CEO of God's Pantry Food Bank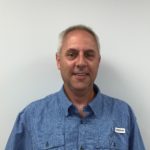 Stacey Courtney, Associate Director, Purchase Area Development District
Staff
Tamara Sandberg has served as Executive Director of Feeding Kentucky since 2011. She has been volunteering at food pantries and soup kitchens since high school and has worked in the nonprofit sector for nearly three decades. Tamara is a recipient of the National Association of Secretaries of State medallion and the Kentucky Women in Agriculture Laura Clay Award in recognition of her work to end hunger. She has a master's of science degree in Family and Consumer Sciences from the University of Wyoming. Tamara lives in Georgetown with her husband Curtis; her daughter and son are both students at Belmont University in Nashville.
Sarah Vaughn joined our staff in 2015 and currently holds the position of Programs Coordinator.  A board member of Kentucky Women in Agriculture, she serves as a delegate for nine Central KY counties (District 11).  Sarah is a 2014 graduate of Berea College, where she majored in Child and Family Studies and minored in Agriculture and Natural Resources. Originally from Lancaster, Kentucky, Sarah currently resides in Berea. In her spare time, you can find her working outside or playing with her three dogs, Milo, Otis, and Shadow.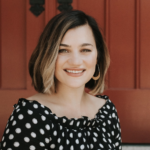 Kate McDonald manages the KY Kids Eat program. She works to enhance food security for Kentucky's youngest citizens through statewide food security initiatives that improve, promote, and expand Kentucky's participation in federal nutrition programs. Before moving to Kentucky, she started the Cooking Matters program at Second Harvest Feeding South Louisiana and worked to create the food bank's first nutrition department, nutrition policy, and nutritional rating system. Her work has been highlighted by Share Our Strength, the American Association of Diabetes Educators, the Farm to School Network, and the American Public Health Association. Kate is a graduate of Tulane University and lives in Lexington, Kentucky.