Board
Feeding Kentucky is guided by a board of directors comprised of representatives of each of the 7 member food banks. They have over three decades of combined experience providing leadership to secure and distribute food to feed struggling Kentuckians, including program management, fiscal oversight, fundraising and advocacy efforts. The board meets bi-monthly to review financial reports, programmatic reports, and discuss progress made towards strategic plan goals.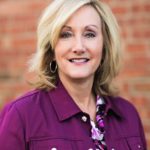 Jamie Sizemore (Chair), Executive Director of Feeding America, Kentucky's Heartland
313 Peterson Drive
Elizabethtown, KY 42701
(270) 769-6997
jsizemore@feedingamericaky.org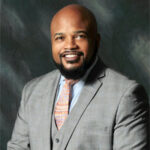 Vincent James (Vice-Chair), Executive Director of Dare to Care Food Bank
5803 Fern Valley Road
Louisville, KY 40228
(502) 736-9409
vincent.james@daretocare.org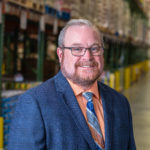 Michael Halligan (Treasurer), CEO of God's Pantry Food Bank
1685 Jaggie Fox Way
Lexington, KY 40511-1084
(859) 255-6592
mhalligan@godspantry.org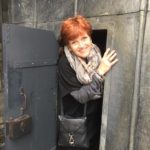 Cynthia Kirkhart (Secretary), Executive Director of Facing Hunger Foodbank
1327 7th Avenue
Huntington, WV 25701
(304) 523-6029
Cyndi@facinghunger.org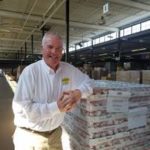 Kurt Reiber, President & CEO of Freestore Foodbank
1141 Central Parkway
Cincinnati, OH 45202
(513) 482-4500
kreiber@freestorefoodbank.org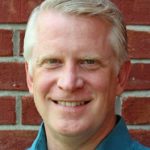 Glenn Roberts, Executive Director of Tri-State Food Bank
2504 Lynch Road
Evansville, IN 47711
(812) 425-0775
glennroberts@tristatefoodbank.org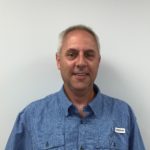 Stacey Courtney, Associate Director, Purchase Area Development District
1002 Medical Drive
Mayfield, KY 42006
(270) 251-6146
stacey.courtney@purchaseadd.org


Staff
Katrina Miller
Executive Director
(502) 699-2656, extension 101
katrina@feedingky.org
Katrina Miller joined Feeding Kentucky in January 2021 as Executive Director. She is an accomplished executive with more than twenty years' experience in the psychiatric, mental health, substance use disorder, legislative advocacy, and maternal and child health fields. Katrina comes to Feeding Kentucky from March of Dimes Organization – Kentucky and West Virginia, where she served as the Executive Director for Maternal & Child Health and Advocacy & Government Affairs. She holds a Bachelor of Science in Psychology from University of the Cumberlands and a Master of Social Work from the University of Kentucky.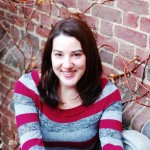 Sarah Vaughn
Programs Director
(502) 699-2656, extension 103
sarah@feedingky.org
Sarah Vaughn has been an employee of Feeding Kentucky since fall 2015 and currently serves as director of the Farms to Food Banks program. Sarah is a 2014 graduate of Berea College, where she majored in Child and Family Studies and minored in Agriculture and Natural Resources. She currently serves as the Reporter on the board of directors for Kentucky Women in Agriculture (KWIA). Sarah is the recipient of the KWIA 2019 Continued Excellence Award for making significant strides to improve agriculture.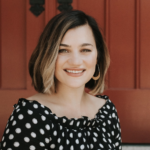 Kate McDonald
KY Kids Eat Program Director
(502) 699-2656, extension 105
kate@feedingky.org
Kate McDonald manages the KY Kids Eat program and No Kid Hungry Kentucky campaign. She works to enhance food security for Kentucky's youngest citizens through statewide food security initiatives that improve, promote, and expand Kentucky's participation in federal nutrition programs. Before moving to Kentucky, she started the Cooking Matters program at Second Harvest Feeding South Louisiana and worked to create the food bank's first nutrition department, nutrition policy, and nutritional rating system. Her work has been highlighted by Share Our Strength, the American Association of Diabetes Educators, the Farm to School Network, and the American Public Health Association. Kate is a graduate of Tulane University.
Cassidy Wheeler recently joined Feeding Kentucky as the Advocacy Coordinator. A lifelong Kentuckian, Cassidy graduated from Transylvania University in 2018 with a degree in English and Political Science. She went on to study and teach at Syracuse University before returning to Kentucky. Prior to her role at Feeding Kentucky, she worked as an advocate with Ampersand Sexual Violence Resource Center and taught high school English. Cassidy currently lives in Frankfort with her two cats and various foster animals.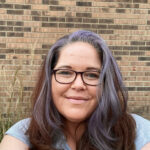 Falon Curtis
Development Coordinator
falon@feedingky.org
Falon is a social work graduate from the University of Kentucky and brings over 10 years of experience in the areas of non profit management and program development.  Prior to her role at Feeding Kentucky, she worked with homeless, abused and at-risk youth and families in the Central Kentucky area as the Associate Director of Arbor Youth Services.  Falon is a lifelong resident of Kentucky and currently resides in Jessamine County.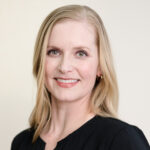 Adrianne Gleeson
Accountant
adrianne@feedingky.org
Adrianne joined the Feeding Kentucky team in 2022 as an Accountant. Adrianne has full scope accounting and human resources experience in both government and the private sector. She is a former CPA, and Professional in Human Resources; and is currently a Gallup Certified Strengths Coach. Adrianne lives in Lexington, KY.