About
KY Kids Eat is Feeding Kentucky's childhood hunger program. We are committed to ending childhood hunger in Kentucky by connecting kids to healthy meals 365 days a year.
The No Kid Hungry Kentucky campaign, a partnership between Share Our Strength and Feeding Kentucky, is the key strategy to ensuring kids get the food they need by increasing access to school breakfast, school meal, and afterschool meals.
KY Kids Eat provides funding, training, and support for partners in almost all 120 counties in Kentucky. Our KY Kids coalition, a statewide network of nonprofits, school systems, policymakers, business leaders, and community members, creates innovative hunger solutions that ensure no child in Kentucky grows up hungry.
Available Grants for Sponsors
Kentucky Fruit and Vegetable Incentive Program (K-VIP)
Deadline Rolling
We're committed to ensuring kids have access to healthy, fresh and Kentucky-grown produce in their afterschool and summer meals. K-VIP funding covers half the cost of produce purchased directly from Kentucky farms. Available to organizations participating in CACFP at-risk and SFSP. Funding supported through the Kentucky Agricultural Development Fund. Apply now!
Learn more about the Kentucky-Grown Vegetable Incentive Program! Here is information about how the program works, the role of sponsors, steps to apply, and how the reimbursement process works.
Grant Reporting for Sponsors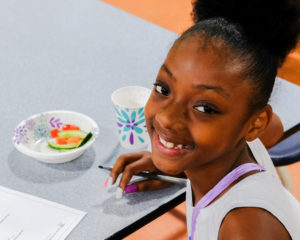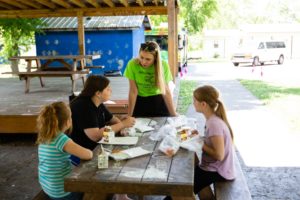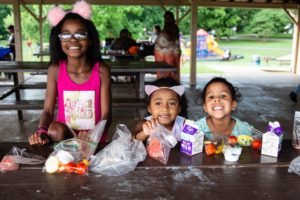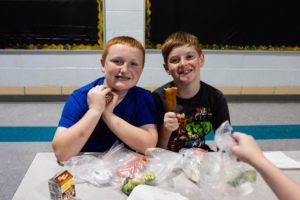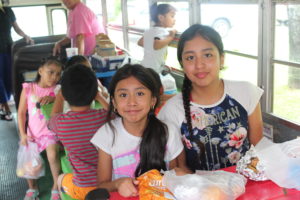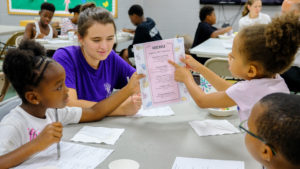 KY Kids Eat Summer Success Report 2019
Feeding Kentucky's report on the Summer Food Service Program (SFSP) highlights growth in 2019, as well as best practices and innovations throughout the Kentucky. The SFSP served over 3.2 million meals during summer 2019, a 10 percent increase compared to summer 2018.