Hunger Free KY Day 2020
Anti-hunger advocates from across the state met at the Capitol on January 15, 2020 to
share knowledge with policymakers.
provide a voice for struggling Kentuckians.
show support for increasing resources to fight hunger in Kentucky.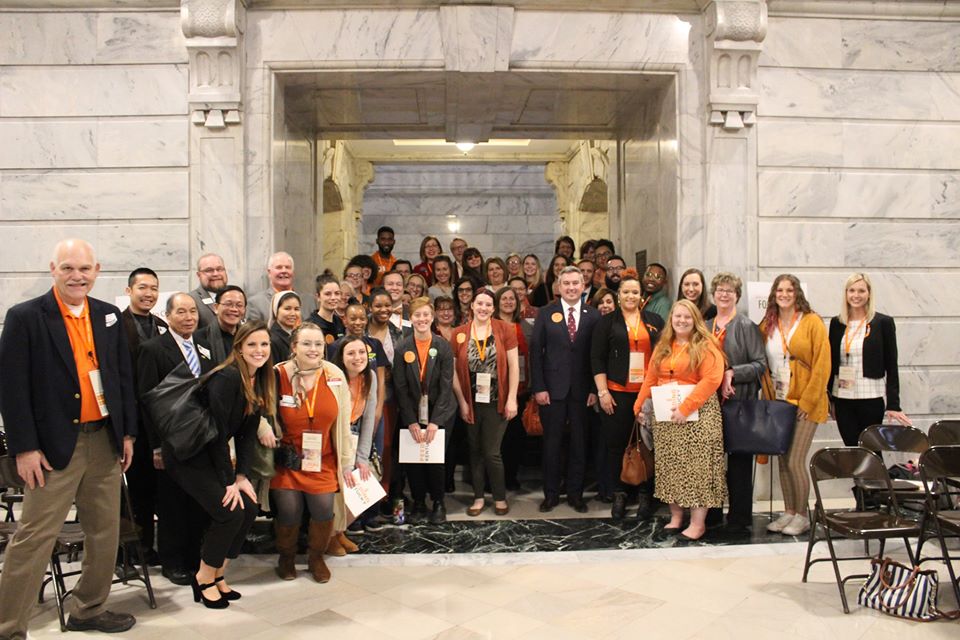 Highlights of the day:
140 anti-hunger advocates from across Kentucky came together to be a voice for our struggling neighbors.
Food bank representatives gave the opening prayer in the House and Senate Chambers.
Resolutions recognizing "Hunger Free Kentucky Day" were adopted in the Kentucky House and Senate.
January 2020 was declared "Hunger Free Kentucky Month" by Governor Andy Beshear.
Thank you for making Hunger Free Kentucky Day 2020 a success!
Presented by