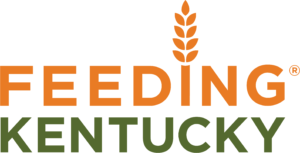 OUR MISSION
Our mission is to end hunger, in collaboration with Kentucky's Feeding America Food Banks and partners, through advocacy and resource development.
PRESS ROOM
Sarah Vaughn
Kentucky's Farms to Food Banks program is off to a healthy start this season, with 49 farmers already participating.
Farms to Food Banks buys what's called "ugly produce." It's fresh and
healthy, just not visually perfect enough for many grocery stores. The program pays farmers a price that generally covers harvesting, packing and transporting.
Sarah Vaughn
HAZARD, Ky. (WYMT) – The child food insecurity rate is more than 20 percent in more than half of all Kentucky counties and is highest in Magoffin county. WYMT spoke with Kate McDonald, the Director of Feeding Kentucky's No Kid Hungry campaign, who said the summer meal programs families are familiar with may look different this year.