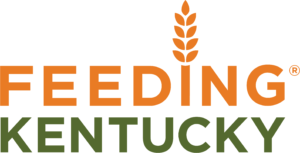 OUR MISSION
Our mission is to end hunger, in collaboration with Kentucky's Feeding America Food Banks and partners, through advocacy and resource development.
PRESS ROOM
Sarah Vaughn
HAZARD, Ky. (WYMT) – The child food insecurity rate is more than 20 percent in more than half of all Kentucky counties and is highest in Magoffin county. WYMT spoke with Kate McDonald, the Director of Feeding Kentucky's No Kid Hungry campaign, who said the summer meal programs families are familiar with may look different this year.
Sarah Vaughn
FRANKFORT (April 28, 2022) – On Tuesday, April 26, Kentucky Farm Bureau Insurance hosted its fourth annual Clays for a Cause fundraising event, bringing in more than $240,000 in charitable donations to help fight hunger and food insecurity in Kentucky. In just four years, this event has already raised more than $1 million in charitable donations.
Sarah Vaughn
Frankfort, Ky. (WTVQ/PRESS RELEASE) –A bill to remove the "barriers to breakfast" in Kentucky schools passed the General Assembly today and is headed to the Governor's desk for signature. SB151 gives Kentucky school districts the option to allow students to eat during the first 15 minutes of instructional time.