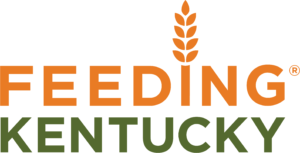 OUR MISSION
Our mission is to end hunger, in collaboration with Kentucky's Feeding America Food Banks and partners, through advocacy and resource development.
PRESS ROOM
Sarah Vaughn
FRANKFORT, Ky. (KT) – Advocates fighting hunger across Kentucky, representatives of food banks, elected officials, and others gathered at the State Capitol Rotunda on Tuesday to observe Hunger Free Kentucky Day.
Sarah Vaughn
FRANKFORT, Ky. (Jan. 19, 2023) – Commissioner of Agriculture Dr. Ryan Quarles will host a Kentucky Hunger Initiative dinner in February to benefit food-insecure Kentuckians.
Sarah Vaughn
Families are being forced to stretch their SNAP dollars due to inflation, and advocates say they want Congress to tackle the issue in the 2023 farm bill. Lawmakers are expected to begin working soon on the legislation, which focuses primarily on food-and-farming.